Actualité
" Peindre comme on respire " Par Daniel ROLLÉ
ONAIR Magazine Novembre/Décembre 2019
LA MATRICE DU MÉTISSAGE - 2019
---
LES PARTITIONS DE COULEURS - 2019
---
PARAMOUNT @ EDEN ROCK Hotel - 2019
Spraycan art & Oil painting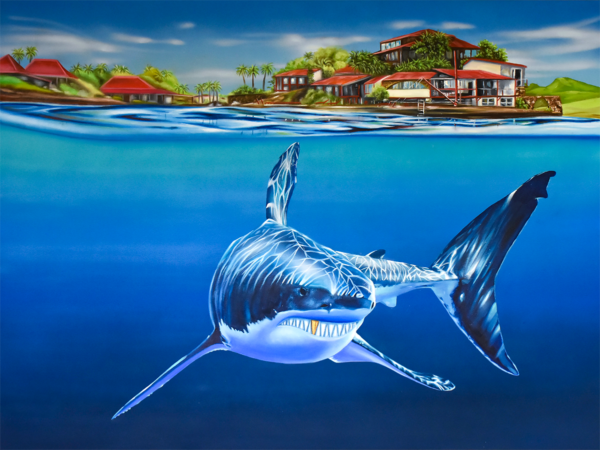 ---
PRESTATION STREET ART / St-Barth - 2018
***** Christopher Hotel *****
---
PRESTATION STREET ART / St-Barth - 2018
***** Eden Rock Hotel *****
---
PROJET VIL'AWT / EPF Guadeloupe - 2018
***** Gwadafrika *****
---
Pool Art Fair 2019, Salon International d'Artistes
14, 15 & 16 juin 2019, Terminal de Croisière à Pointe-à-Pitre.
Xème édition
Succès de la Xème édition du Salon International d'Artistes : PooL Art Fair Guadeloupe
La Xème édition consécutive de PooL Art Fair Guadeloupe a eu lieu les 14, 15 & 16 juin derniers au Terminal de Croisière. Le salon a réuni plus de 80 artistes de Guadeloupe et d'ailleurs et près de 7 000 visiteurs (5 200 l'an dernier). Les 3 axes principaux du salon étaient ; le pays invité le Canada, le hors série de BeauxArts Editions consacré à l'art contemporain en Guadeloupe et la 2ème édition de la soirée des performances : Corpus Christi.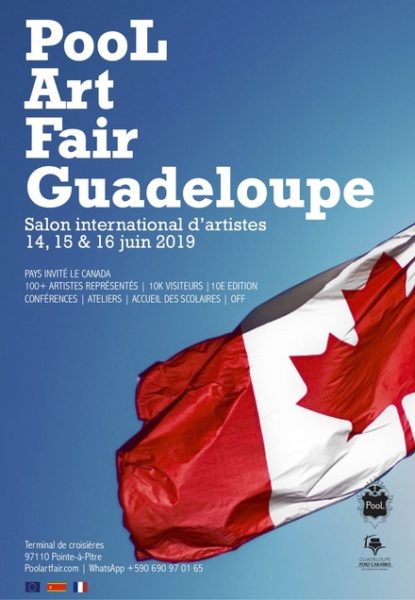 ---

SNAC EXPO / France 2016 / 2017 event Key dates /
► Sep 15th – 30 Winning artworks ship to San Francisco
► Sep 22nd – SNAC-expo France 2016 San Francisco Grand Opening
► Oct 8th – Opening evening Dubey residence
► 1 au 30 novembre: Bibliothèque municipale d'Atherton
► 3 Décembre: Soirée privée a San Francisco sur invitation (initialement prévue le 28 Novembre)
► 15 au 30 Février: Emerald Hill coffee shop
► Mai : Los Angeles dates à préciser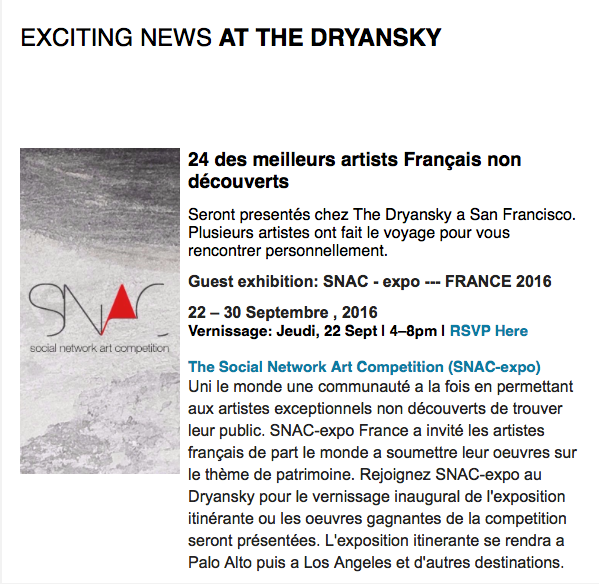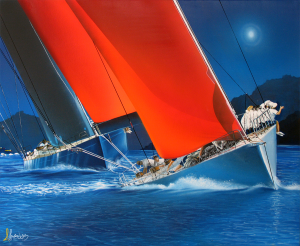 THE RED SAIL :
Size : 73 x 60 cm
Mixed media : Spraycans & Oil Painting
The Red Sail was created on the occasion Les Voiles de Saint-Barth, one of the most prestigious regatta in the Caribbean. This event attracts a growing number of competitors each year. Among them are some of the leading
names in the sailing world, and they make an exceptional line-up at an event firmly anchored as one of the Caribbean's major sailing meets. I chose a similar representation to movie night cinema filters used so-called "Day For Night". This work belongs to a series entitled "Expressions Nocturnes".
☆ Guest Exhibition ☆
THE DRYANSKY GALLERY @ San Fransisco
SNAC expo — France 2016
September / October 2016
---
EXPERIENCE - The Modern Art of Coffee / Avril-Mai 2016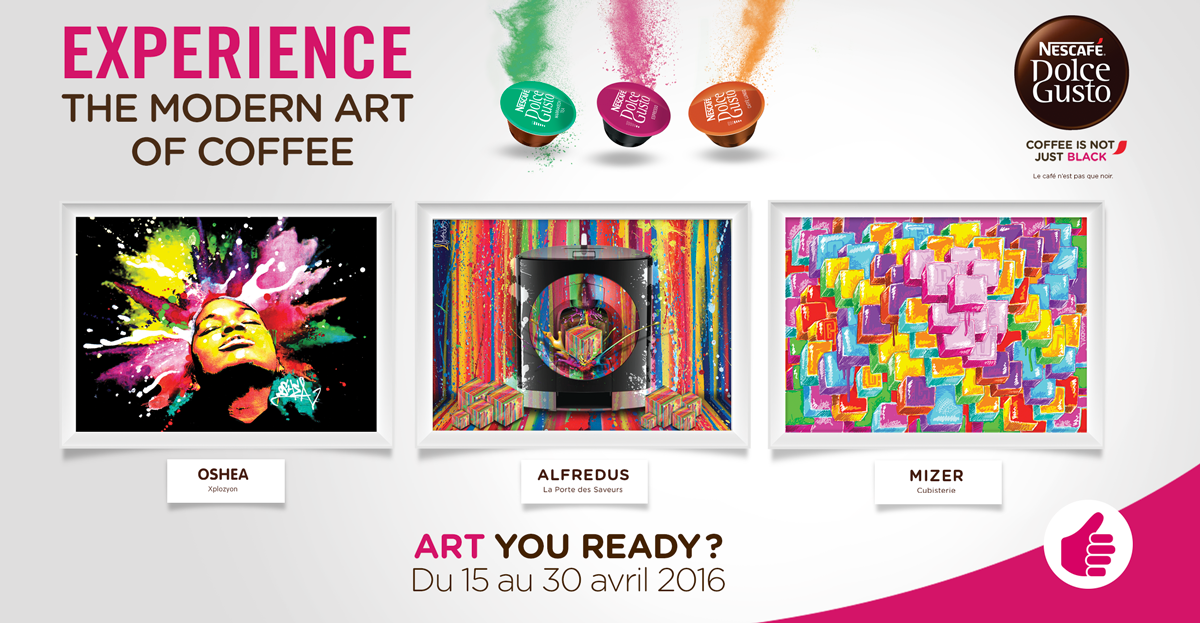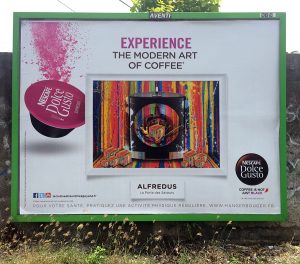 ---